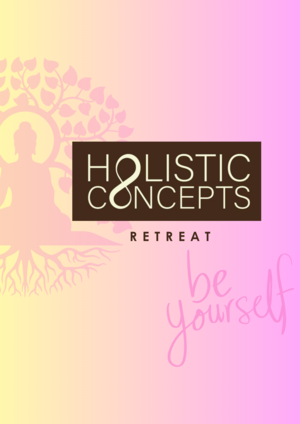 Long Summer Relaxation and Recuperation: August 25-28th 2023
Step in to late summer, which starts on the 21st of August. Find how the relaxed pace of long summer differs from that of high energy busy early to mid summer. Enjoy techniques, discussions and focused time to tap in to your body, mind and soul to start, slowing down the pace.

We will focus on ways to boost your immune system, as in Traditional Chinese Medicine the organ of long summer is the spleen. The sound of summer is song, so bring your guitar, your drums and your voice to play and sing around the camp fire. Enjoy the vibrant yellow of scented flowers and get yourself in to the vibe of the long summer season, slowing down, just a little. Once you have booked your place on the base retreat, you can book additional activities such as relaxing holistic therapies and adventure activities. Really tailor your weekend, to what you truly enjoy doing. Enjoy watching the long summer unfold, as you sit back, a little, and be yourself.
Holistic Concepts Retreat Line-up & Itinerary
Friday: Welcoming and intention setting fire ceremony.

Saturday: Yoga, Tai Chi, Activities, Relaxation, Therapies & Gong Bath

Sunday: Yoga, Qi Gong, Activities, Relaxation, Therapies, Fire Song & Ecstatic Dance

Monday: Yoga, Activites, Relaxation, Therapies & Gratitude Ceremony

You are invited to join in to as many relaxing or enlivening activities as you truly please and enjoy being with like minded individuals and can truly be Yourself. Activities above are included, all daytime activities need to be pre booked, please speak to Lucinda to arrange.

Prices For Three Night / Four Day Retreat
Regular Price: £196 per person
Includes: Ceremonies, yoga, workshops (tai chi, qi gong, chakra belly dancing, gong sound bath, ecstatic dance and more).

We have various packages available, to hopefully give everyone choice and the option to come and join in the retreat weekend. From simple day passes to luxury pampering packages, follow our booking link to tailor your weekend Retreat.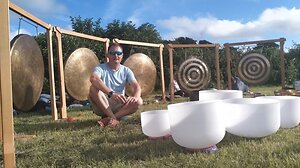 Gong Sound Baths with Alex Jackson 2023
7pm June 17th
7pm July 8th
7pm July 26th
7pm 16th August - New Moon Ceremony with Jill Grange
7pm August 26th - Our Bank Holiday Retreat Weekend, with Yoga from 6pm

Alex Jackson of Temple Sounds has over twenty years experience as a sound therapist. His big group Gong Sound Baths are really something magical to be a part of and experience.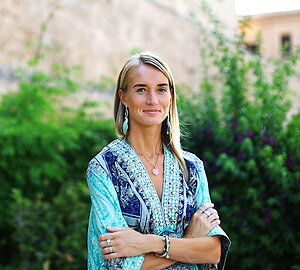 Yin Yoga with Adriana Lichtenstein
Adriana will be practicing Yin Yoga to slowly bring you back in to your balance, helping you to slow down over the Long Summer Retreat Weekend. Beautiful restful Asanas ease your feminine and masculine energies in to relaxing and unwinding your body and mind, tapping in to your long summer soul. As meridians are balanced, fluid and energy starts to flow through your body, both easing and releasing neuro-lymphatic points, you can begin to unwind. Feel the refreshing effect of Yin yoga within your body, the calming of your mind and feel peace in your soul.

Adriana will also be available for one 2 one Emotional Freedom Tapping sessions, please pre-book.


Davinder Kaur, Holistic, Well-being Therapist & Yogi
Davinder has over 25 years experience as a holistic therapist. Having run her own successful practice in Surrey, Davinder has recently moved to Wales. She specialises in treating patients with Cancer and currently works at London Bridge cancer Hospital as a senior complementary therapist.

Davinder promotes Mindfullness harnessing Yoga, Yin Yoga, Yoga Nidra, Guided meditation, Guided Reiki Meditation online, one to one and for groups. As a Reiki master she runs Reiki Courses for learners and day retreats for those who wish to spend a day embracing and sharing their skills. As a Holistic Therapist she provides Indian Head Massage, Reflexology, facials, face lift Massage, Aromatherapy and Massages. "I am passionate about what I do and everyone is very special to me" Davinder Kaur, www.Blissblossomwell-being.com.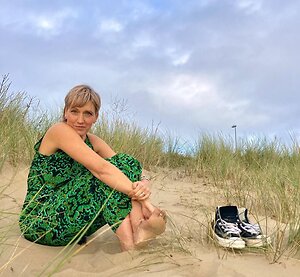 Jane Harris, , Reflexologist & Coach
Jane is a qualified clinical reflexologist and energetic medicine practitioner. Her practice 'Find your Balance' enables Jane to support others on their souls journeys. Jane is fuelled by her passion surrounding the healing powers of touch and the importance of finding balance in our lives.

Jane will be delivering reflexology and energetic healing, to support you to regain balance and free up stagnated energies in your mind, body and soul.

When not in the In It Together Spring Retreat Jane can be found working in her clinic delivering workshops in local soul sister circles, the healing fields of festivals or collaborating with other therapists to deliver larger scale healing retreats and events.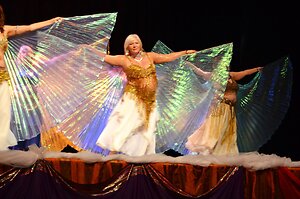 Jill Grange, Reiki Master and Naturopath
Jill Grange began her reiki journey 16 years ago and became a reiki master in 2010. She has been studying Naturopathic Nutrition at the School of Naturopathic Nutrition in Cardiff.

Jill regularly puts on Chakra balancing Belly Dance classes at Tyn Cellar Farm in Margam, which are a real treat to partake in and a huge amount of fun. Jill has a zest for life and vibrancy that is a total joy to be around.

Jill will be providing Reiki, Chakra Belly Dancing Workshop and holding space for our ceremonies during the retreat weekend, she will be available from Reiki from 10am to 6pm Saturday and Sunday.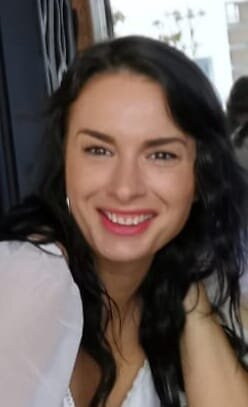 Jennie Curtis, Holistic Therapist
Jennie is a holistic therapist with a wealth of experience and talent as a therapist. If you're looking for a massage that will relax you, ease your tension and soothe your soul Jenni is the therapist for you. During the festival Jennie will be providing massage, reflexology and Indian Head Massage. Book in and thoroughly enjoy relaxing.










Chris Robbins, Astrologer
Ever wanted your Birth Astrology chart created and explained, this is your opportunity. Chris will be able to provide you with your Astrology chart at the festival. He will guide you through the most important snippets of the stars in the sky, the day you were born and how that interprets in to your life. It takes a lifetime to learn everything Astrological and he hopes to inspire you on your journey to the stars. Chris will be available at the In It Together Festival 8am to 4pm Friday to Saturday.

Please bring your date of birth, time and place of birth, which enables Chris Robbins to accurately create your Birth Chart. You may also want to bring your phone to record the session. Chris is an extremely talented Astrologer, we are honoured to have him on the Holistic Concepts team at the In It Together Festival.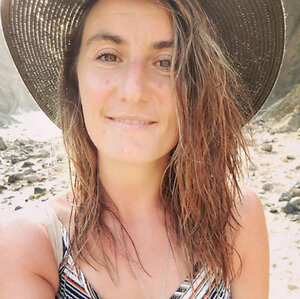 Beth Woodward, Astrologist
Beth is a personal and business astrologer, intuitive energy coach, and creative soulpreneur. Astrology and energy work have been instrumental in Beth's journey towards healing and finding her soul purpose.

She is passionate about helping people discover their unique soul blueprint and activating their highest potential. At the retreat, Beth will give a talk on astrology relevant to the festival weekend. She will explore how astrology relates to being present and aligning with our highest potential in the spring season.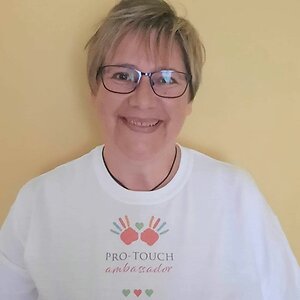 Helen Mayers, Holistic Therapist
Helen became a Holistic Therapist in 2005, she runs a successful business Becalm Relax, in Aberkenfig.

Helen has a passion for her work and is always striving to learn more. She began working at a special needs school and over the years have integrated in to her therapy aspects of sensory, communication, behaviour management and educational skills. Helen gives a lot to her community and thrives on helping children with special needs. She has been awarded The Best Practice award for Story Massage.

Helen will be providing massage and Indian Head Massage over the retreat weekend from 10am to 6pm Saturday and Sunday.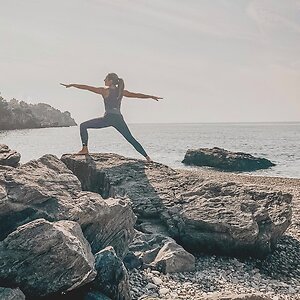 Vinyasa Flow Yoga with Elle Lewis, Osteopath for 2023
Elle is a Vinyasa flow yogi and an Osteopath. If you're looking to really get your body moving and working, Elle's yoga sessions will get you in to flow, balance your mind and make you feel like your walking on air.


Facilities
We at Holistic Concepts Retreat have simple facilities a clean toilet, a warm shower and fun washing up area and plenty of space to enjoy watching fantastic sunsets, stars and relax and be yourself.


Location

Holistic Concepts Retreat is located in the grounds just behind Holistic Concepts Therapies. We are a minute off the M4, Junction 37 with easy pitching.

Holistic Concepts Retreat, Maesgwyn, Curwen Terrace, North Cornelly, Bridgend, CF33 4BP.

07740 854 178

Please get in touch to enquire about hosting or attending retreats, camping and therapy activities for your weekend.


Call: 07740 854 178
Email: lucindamorganosteopath@gmail.com